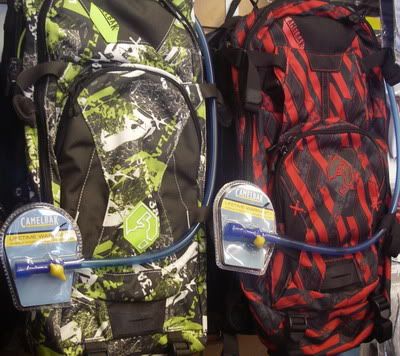 W
e vaguely recall that there was a time in our lives before Camelbak's existed, but just barely. Personal hydration systems that you can carry on your back were just a revolutionary (if somewhat simple) idea that it's odd to think our only option used to be frame-mounted water bottles.
The Consigliere carries on Camelbak's tradition of well designed systems that carry your water and just the right amount of extra gear. It's designed to hold 2L of water, good for a couple of hours of moderate riding in warm conditions for most people, and it has expandable extra capacity for up to almost 8 litres of gear.
The pack is very unobtrusive and is slim enough to be almost unnoticeable as you shoulder check or dive into the next tight corner. As with all Camelbak systems the bite valve works flawlessly (don't worry, we didn't test the ones for sale).
We have a few Camelback models in stock so come check out what works best for you. The heat is coming.