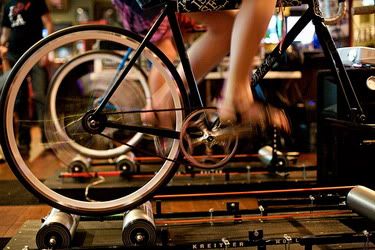 For those who don`t already know, there`s a roller racing series taking place this winter and everyone is invited. This isn`t an Olympia event but it`s still a ton of fun. The next racing date is Wednesday, Dec 16th at 7:00 pm at the Belgian Club in St. Boniface. Our understanding is that a bike is provided and is fork mounted to some rollers (ie. you don`t have to balance).
For more info call Erick Oland at 801-8661.
Note: The pic above is represetative only - stolen from GarySe7en`s photostream - check out his photostream for more great bike pics.